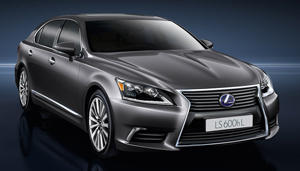 NY Limo has great options for you! Luxury vehicle rental services have been around in NY for a very long time. However, it is sometimes difficult to sort out the ones that are the best. If you are looking for one that will offer you the best service you have ever experienced, we would recommend that you come to NY Limo. This is because our luxury rental vehicles are of the highest quality and we have a wide variety available. Therefore, you can choose any vehicle you like from a large range and you can even choose the color according to your preferences.

Most companies do not offer detailed services. They may offer you different brands but might have limited makes and colors. With NY Limo, there is no end to the makes and models you can choose from, let alone the colors. We are a high quality sedan rental service and when you come to us, you will want to come back to us the next time you are in need of a luxury vehicle in New York for any purpose whatsoever. With the services that we have to offer, you will find it very hard to find someone else in the city who is as good as we are.

Since you have landed on our page, we would suggest you browse our website in detail so that you can become familiar with the services that NY Limo has to offer to the residents of New York. Each of our services has a separate page and has detailed information. Therefore, you can click on the services you are most likely to need and read about them instead of having to go through pages of information that might not be relevant to your requirements. Our website is very user-friendly and very easy to navigate. We have made it quick and simple so that none of your time is wasted when you land on our web page.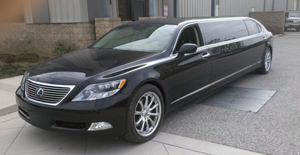 Our professionals are always available for assistance. Not only is NY Limo open through the week but we are also available on the weekends and for special occasions. Our professionals are on the line all the time which means that you can give them a call and they will address all your questions, queries and concerns. Our professionals help everyone out and you can get answers to your questions without having to waste any time at all.
Our luxury rental services are one of a kind. We offer BMW, Mercedes, Hummer, Porsche and Cadillac limousines amongst many others. NY Limo is the place you want to come if you need a luxury vehicle for any purpose. You might want to make your prom night a memorable one or you might want to arrive at a casino in style. You might be thinking about making your wedding day a little more special or you might need to have important clients transported from the airport to a nearby hotel. No matter what time you require the vehicle and no matter what purpose you need the vehicle for, you can count on NY Limo for providing you with the best vehicle and the best service.
With NY Limo, there is no taking risks. This is because we are a quality institution and we only sell what we believe is of the highest quality. We do not believe in tricking our customers and because of our loyalty and honesty, customers have been coming back to us for years. Give us a call to make an appointment for a limo rental in New York today!