An hourly limo service in New York is the way to go.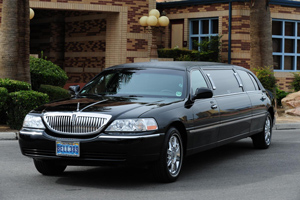 One of the things according to which people choose a luxury vehicle rental service in NY is the method used to charge for the service. Some services might offer a flat rate which allows the vehicle to be used once for a maximum number of hours. NY Limo, however, also offers the option of an hourly NY limousine service which means that the price that a customer will pay will depend on the number of hours for which the limousine is needed. This is so because on some occasions, a vehicle is needed for a short amount of time and paying an exorbitant flat rate does not make sense.
For that reason, NY Limo offers hourly limousine services in NY and this allows almost everyone to use this service. With hourly payment, the group of individuals that can use this service expands greatly. According to this method, people can calculate the number of hours for which they would need the limousine and calculate the price it would cost them. In this manner, they can calculate the maximum number of hours for which they can comfortably afford to ride in the vehicle.
Some individuals might consider hiring NY Limo impossible if they are not given the option of payment through the hourly calculation method. By having a flat rate that needs to be paid every hour, a large group of customers can probably afford to use our NY limousine rental service even if it is for a maximum of an hour. This gets us more customers and allows a lot more people to be able to afford the service without wasting money on it. This also gives them the option to come to us as a cheaper service as compared to the very costly ones being offered elsewhere.
This is probably why we are preferable as compared to other services. We are affordable and we make the effort to allow as many people to use our service as can be possible. NY Limo works hard to make sure that our services are available to as wide a group of people as can be. Our competitors lag behind when it comes to factors like these and that is why people try us for the first time. They are willing to take the risk since they know that we intend to act in the best interest of the customer. Hire an hourly limo service in New York today!