Need a party bus rental in NY? Call us!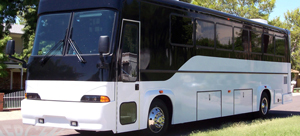 When a huge group of people is involved, you want to make sure that you have ample transportation and enough seats for everyone. It is always a little difficult to organize things like these and if you want to avoid being blown away by the stress of such a situation, the place for you is NY Limo. The easiest thing for you to do is to come to us and take advantage of a limo bus in New York. All you need to do is explain the situation to us and we will find the perfect solution for you. We can guarantee one thing for sure: when you rely on us and hand the situation to us, you can know that nothing will go wrong at all and you will not fall short when it comes to fancy transportation solutions.
One of the vehicles NY Limo gives out for rent is buses. You might be going to party with a huge group of friends or you might be arranging a trip somewhere in New York. Our party buses are appropriate for such reasons and our NY limousine buses are perfect for fancy occasions that involve a large group of people. You might come to us for a sleek BMW limousine rental but also want to provide a fancy conveyance for all your close family and friends on the occasion of a wedding. A party bus or one of our limo buses in New York would suit this occasion perfectly. It reduces the number of vehicles you would have to hire and it saves on costs immensely. This is the better option available to you and you can choose to take it if you cannot find anything satisfactory in New York when it comes to luxury rental vehicle service for big groups of people.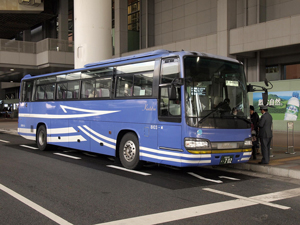 NY Limo also provides these luxury buses for other occasions like big parties and occasions like prom where a class might be planning to make an entrance together. No matter what it is, our vehicles will suit your occasion. You can choose the make and model to customize the vehicle and you can even choose the color you like, if it is available with us. You have massive advantages when you choose us over any other luxury bus limousine transport service in New York. You get the quality and you get to save on costs at the same time. That is a combination hard to match!
NY Limo wants you to be familiar with the services we have to offer which is why we have an individual web page for each service that we offer. This makes our website very easy and quick to use. If you clicked on the link to this page immediately after landing on this website, you know what we are talking about. Our service is as smooth as the use of this website. No burden or problem is put onto our customer and if a problem occurs, we take care of it before it gets to the customer. NY Limo wants to make sure that the customer gets a flawless service and when you come to us that is certainly what you will get. Hire us if you need a party bus in NY or a NY limo bus.